During hot summer days, you will want to spend some time on your boat. Whether you already have a boat or you are looking at the different boats for sale, it's always pleasant to take your boat for a spin in the water. If you're the type of person who considers a dog your best friend, you will definitely want to bring it along. For a worry-free boating expedition, bring along dog-friendly boat accessories.
Boat accessories for dogs allow your canine pals to enjoy the boating experience safely. The following are seven best boat accessories for dogs:
1. Sunscreen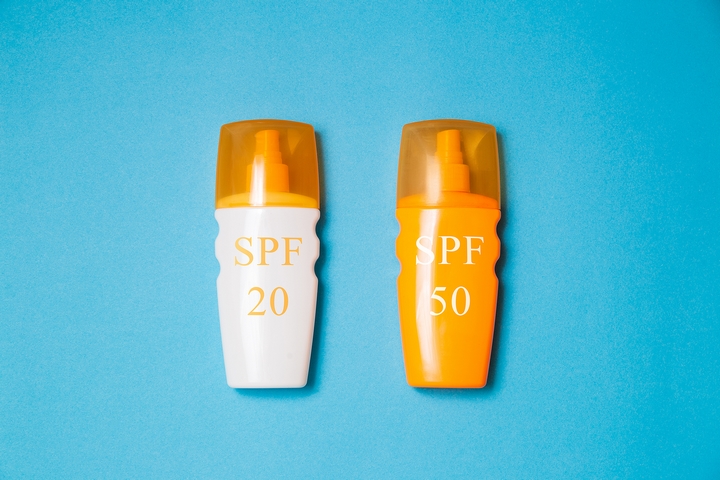 Sunscreen is one of the best boat accessories for dogs in the summer. Pets can get sunburned too, especially on their bellies, ears, and noses. If your dog has limited hair, it's at a higher risk of getting sunburns. There are non-toxic and lick-proof sunscreens specifically made for dogs.
2. Specialized Doggy Water Bowl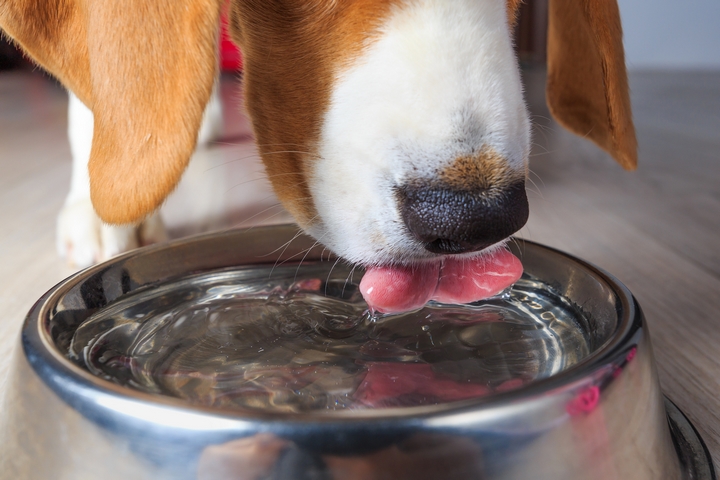 Don't make the mistake of thinking pets can drink water from any source. Natural water bodies such as oceans, rivers and lakes may contain harmful bacteria and other organisms that could make your dog sick. To avoid having an ill dog after the boat ride, always have water at the ready. A regular water bowl won't work, it's bound to topple and spill. You need a doggy water bowl specialized for boating expeditions. The bowl should be able to withstand choppy waters, wake waves, unexpected turns and high winds.
A splash-proof and spill-proof water bowl is one way of ensuring the deck stays dry. Police K-9 officers and the military use specialized doggy water bowls when riding with a dog. Such containers ensure that your dog doesn't drink water too fast. With a boat-friendly water bowl, your dog can have access to fresh water all day as you enjoy your boating expedition.
3. Boat Ladder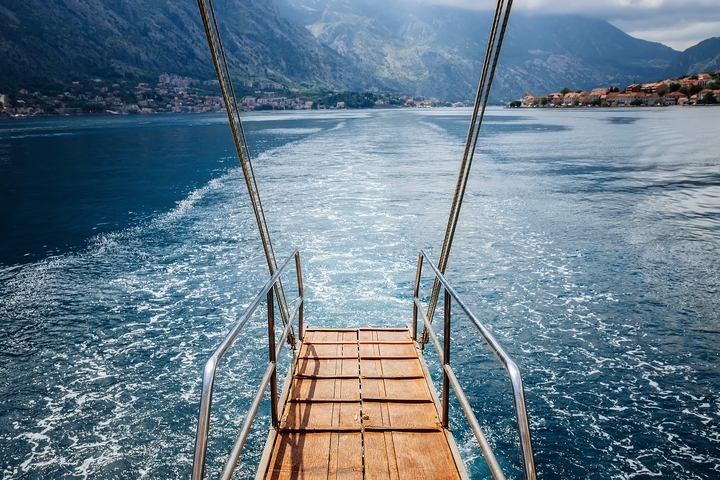 Dogs are ardent swimming fans. They love to get wet. If the kids or anyone else will be jumping into the water and splashing it around, the dog will most likely jump overboard with them. Hoisting a big, slippery, wet and wiggling dog out of the water, and onto the deck by hand is uniquely challenging.
Many have had their arm scratched by doggy claws, and some have had their backs strained this way. Get a boat ladder that is slip-resistant, portable and durable to reduce the chances of straining and possible injury. Your dog can easily climb back into the boat without the fear of falling back into the water when it's still wet.
4. Boat Ramp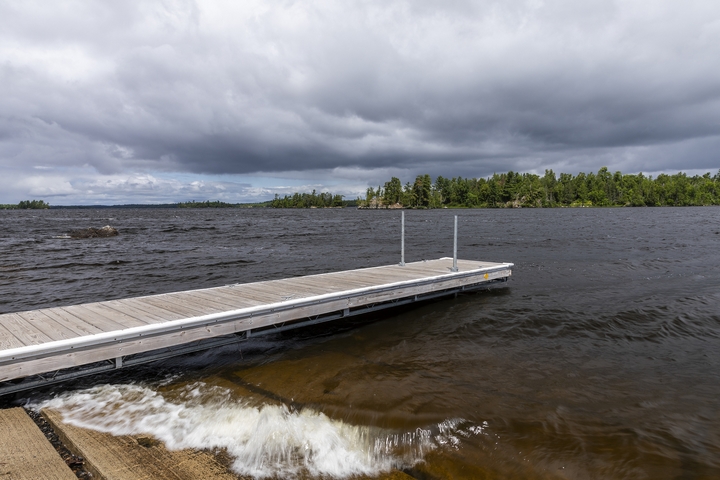 If you have a large dog, hauling it onto the deck can be difficult. You don't have to strain your back trying to carry the dog each time you go for a boating expedition. With a dog-friendly boat ramp, your dog can quickly move from the dock to the boat without any help from you.
When purchasing this accessory, make sure it's portable, and can at least be folded in half since a boat ramp may be a burden if you have limited storage. This accessory is multipurpose. How you use it on a boat is the same way you can use it a vehicle. You can even convert its use into a piece of furniture. Some boat ramps have a rubberized, non-slip surface, which means no slipping, and no water damage.
5. Special Life Jacket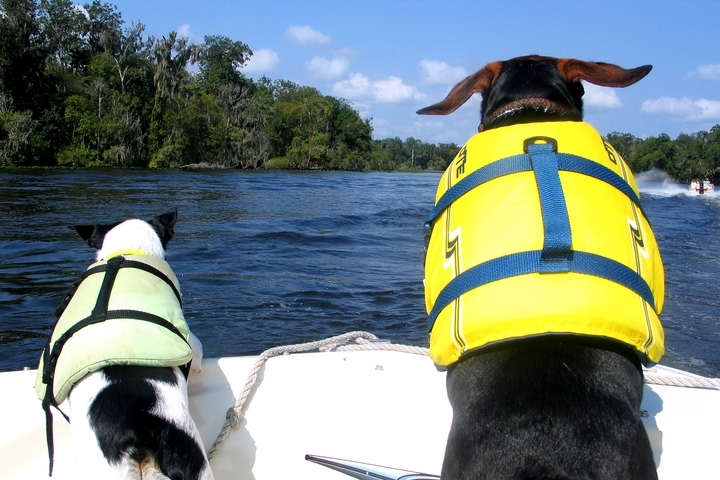 A dog is part of the family. You wouldn't want the kids to be without life jackets when you go for a boating expedition. The same applies to your dog. People assume all dogs can swim. Although most of them can, some are better at it than others. There is also a possibility of the currents, waves and winds becoming stronger than expected. This could put your dog at risk, even if it's a strong-swimming dog, especially if it doesn't have a lifejacket.
This accessory means you don't have to worry about your dog being thrown overboard in case of disturbance, resulting in a worry-free trip for you. Life jackets designed explicitly for dogs come with handles that allow for quick and easy grabbing in case of an emergency. Some feature a front float to keep the dog's head above water and prevent water ingestion. Life jackets come in all sizes; from extra small to extra-large. There is no excuse for not bringing this accessory along.
6. Dog Bed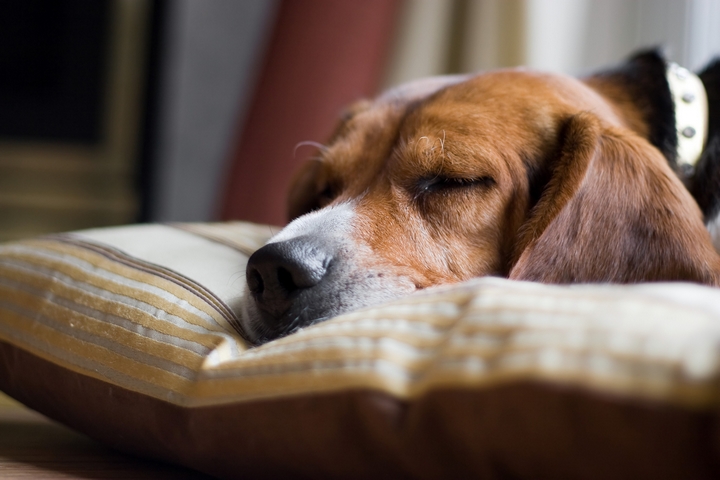 For your dog to be comfortable on the boat, get a cozy bed where it can rest. These are the best boat accessories for especially gentle dogs. The bed should be both comfortable and cool. Make sure it's water-resistant, sturdy and easy to clean.
7. Portable Pet Potty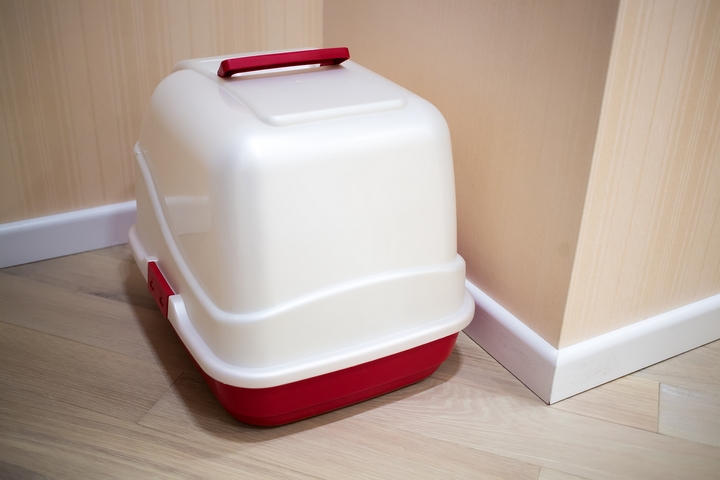 A portable pet potty is something you should definitely invest in. Although docking from time to time can also work, it's not as effective as having this accessory on board. Having a specific place where your dog can do its business is more sanitary, comfortable and convenient.
Get a portable pet potty designed explicitly for boats. It should be able to withstand unexpected movements of a boat deck. In this case, there's no room for accidents. Pet waste is not only messy and smelly, but it can also result in slipping mishaps, and this is something you don't want.