Whether you have a brand new deck, or you want to make the most of your current one, a personalized deck decor will be the highlight of your summer. Even if you have already decorated your entire home, you might need some inspiration for your outdoor deck decor
These outdoor deck decor ideas will help you transform your deck so it can be fully enjoyed by your whole family:
1. Choose a colour theme for your decor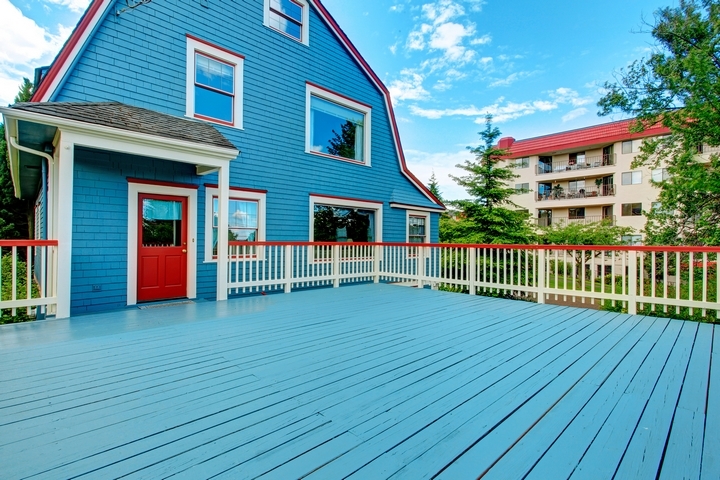 Colour can be a great way to enhance the appearance of outdoor decks. If you don't know where to start, you could define a colour theme for your outdoor deck decor. If your new deck is light grey, for example, you could choose one or two colours that match well with light grey for your outdoor furniture and accessories.
If your deck is old, you could stain or paint it the colour of your choice. You can also have fun with different patterns to turn your outdoor space into an island paradise, a relaxing seaside retreat, or a modern lounge area.
2. Add a cover to your existing deck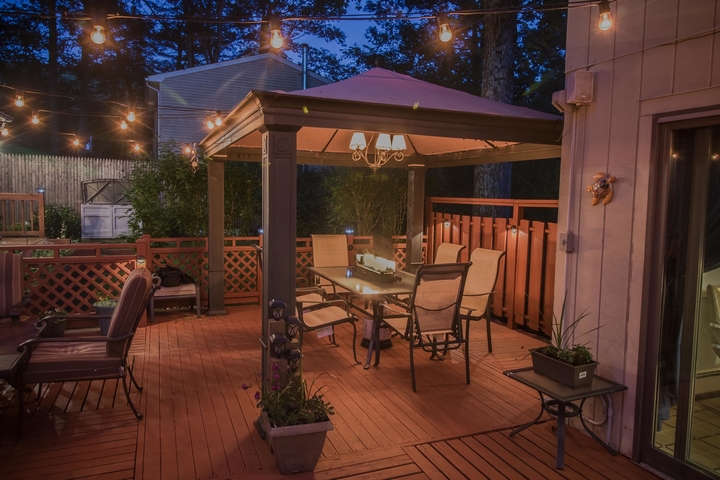 Adding a cover to your deck is an easy way to upgrade your outdoor deck decor, and it will protect you from the sun and from the rain. A large decorative umbrella can do the trick, but you can purchase a pergola, or build your own.
You can also ask professionals to design and build a deck covering that will transform your outdoor space while integrating seamlessly with the style of your home. A custom deck cover looks great, but it's also functional as it will protect the surface of your deck from the elements.
3. Upgrade your outdoor furniture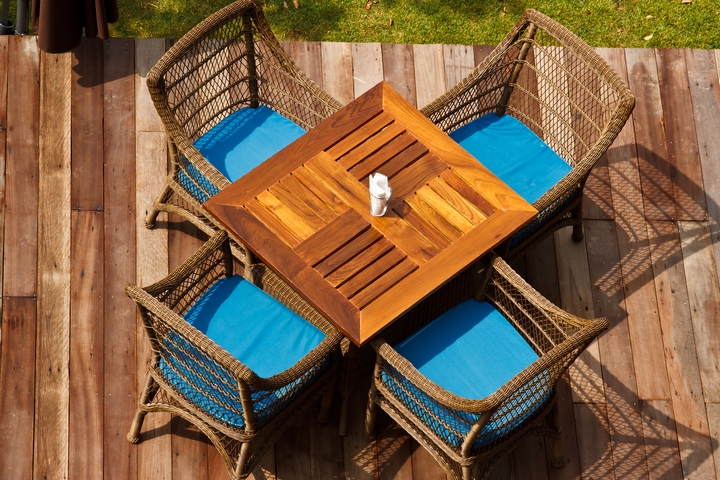 The furniture you place on your deck will make a huge difference on how inviting it is. If you have nothing but old and mismatched pieces of furniture, you should consider an upgrade.
If you enjoy working with wood, you could build a rustic table out of wood pallets or reclaimed wood. You could paint tired patio chairs and tables in vibrant colours to give them a makeover, or simply buy a new set. Plastic, wood, metal, or wicker outdoor furniture sets can each help you create a different ambiance.
4. Add some curtains or privacy screens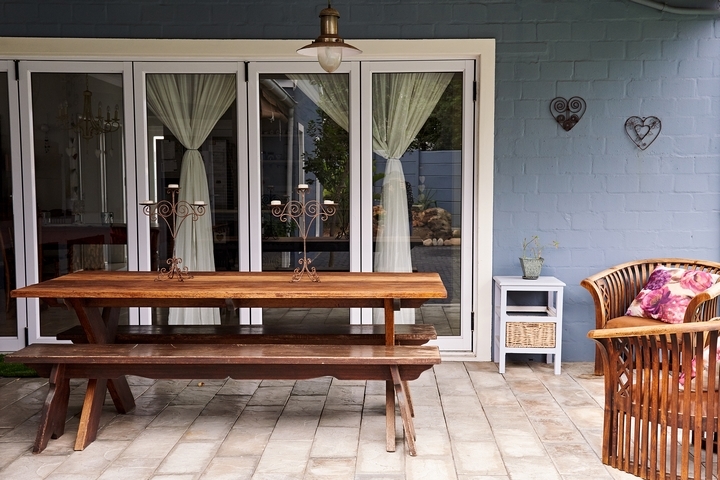 Beautiful outdoor curtains can help transform the decor of your deck, but they will also provide you with some shade when the sun is shining brightly, and with some privacy when your neighbours are also spending time outdoor.
If you don't like curtains, it's possible to purchase privacy screens for your deck, or to build them yourself. The best thing about privacy screens is that they can be painted, and you can hang planters or some artwork on them to decorate your outdoor space.
5. Add some beautiful lighting to your deck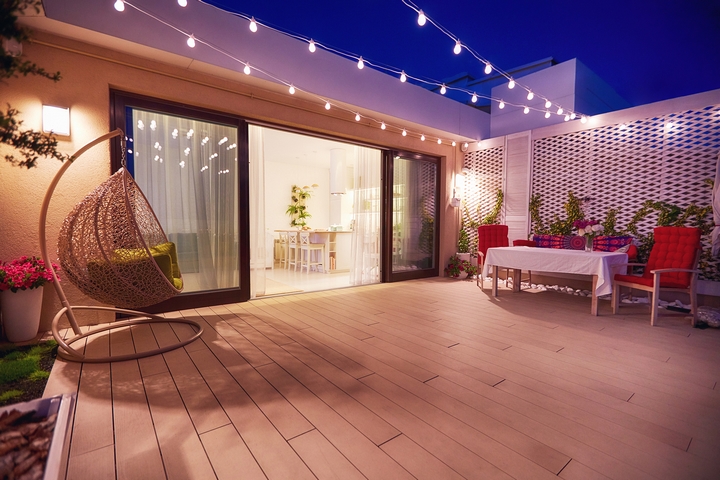 The sun is providing you with all the light you can possibly need during the day, but what do you do when the evening comes? To keep enjoying your deck even when it's dark, you can decorate it with a few lanterns, or with solar lights.
It's also possible to integrate illuminating steps or overhead lighting in the design of your deck, so you can keep enjoying your cozy outdoor space long after the sun went down for the night.
6. Get some outdoor cushions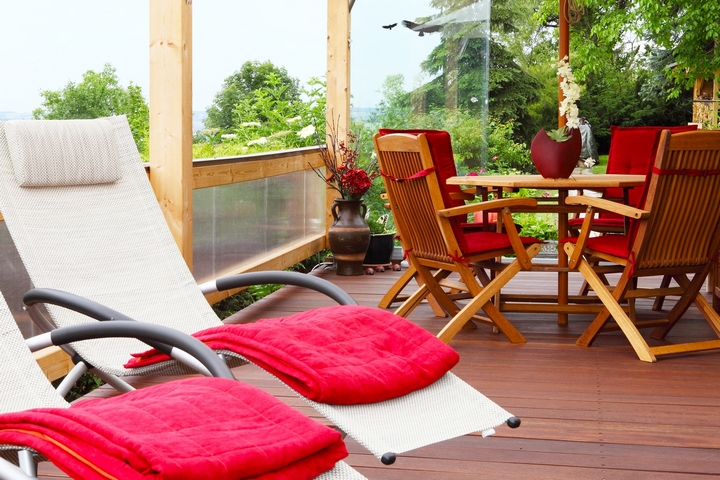 You can't decorate your deck chairs and benches with just any type of cushions and blankets. But outdoor fabrics come in different styles and colours, and it's possible to find cushions, carpets, and even bean bag chairs that can withstand the elements.
To decorate your outdoor space with cushions, you can choose different colours, patterns, and textures. Cushions that all look the same can be boring, so don't hesitate to combine cushions of different shapes and sizes to create a more inviting look.
7. Plant a garden or some colourful flowers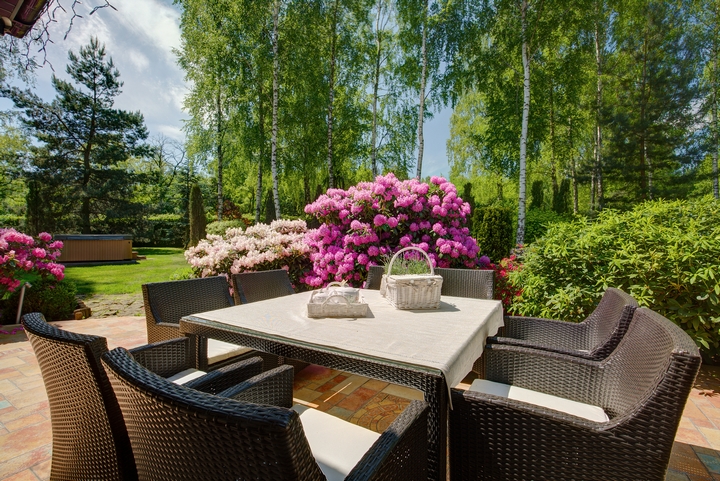 Even if you don't have a lot of space on your deck, you can decorate it with a vertical garden where you can plant flowers, vegetables, herbs, and succulents.
If you have more space, you can select different planter boxes and flower pots that will complement your decor, and turn your outdoor space into a lush garden. Growing herbs and veggies isn't that difficult, and on top of looking great, your garden will produce some tasty food.
8. Add a fireplace for some light and warmth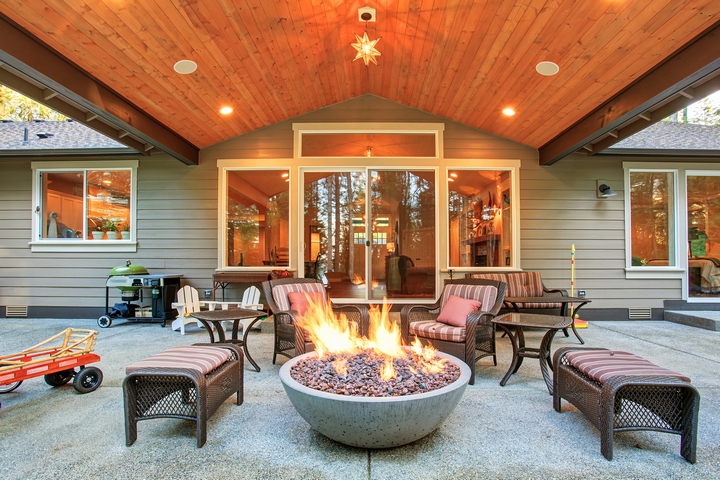 If you don't already have a fireplace or a fire pit on your deck, you could consider adding one. It can become a gorgeous decor element, one that will allow you to enjoy relaxing summer nights around a fire, and perhaps even to grill a few s'mores.
And when you have the possibility to enjoy a warm fire on your deck, you can make the most of your outdoor space by using it all year long, and not only during the summer.