We spend lots of time in our family room. Whether it be to watch tv, play with the kids, cuddle up with a good book, do some work or catch up with friends, having the right furniture makes all the difference. In this blog post, we'll explore nine family room furniture ideas to help you create the perfect family room.
1. Large sofa or sectional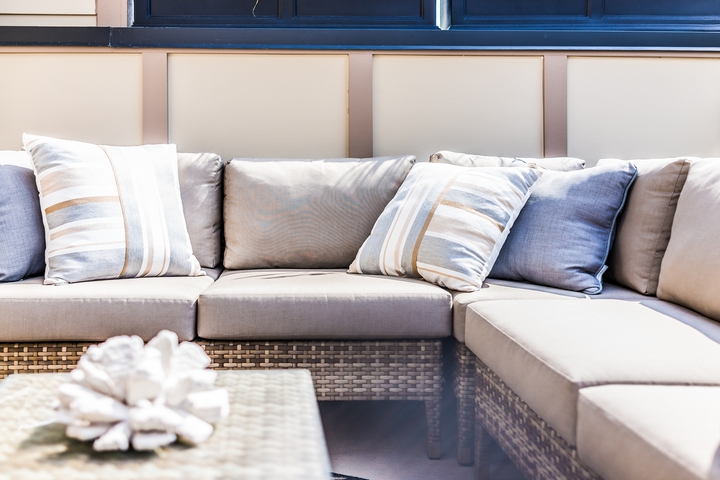 Having enough seating is so important, especially if you have a large family or like to entertain. The comfort level of the sofa is also very important. Who doesn't love sinking into a nice comfortable sofa at the end of a long day? Sectionals are great because they are one large piece of furniture that provides seating for many people.
The way they are designed to make it easy to cuddle up with a blanket and lye down. It's also important to consider the colour and fabric of the sofa or sectional you're considering. For example, you want to stay away from leather or white upholstery if you have pets or kids since these options are likely to rip and easily show dirt.
2. Loveseat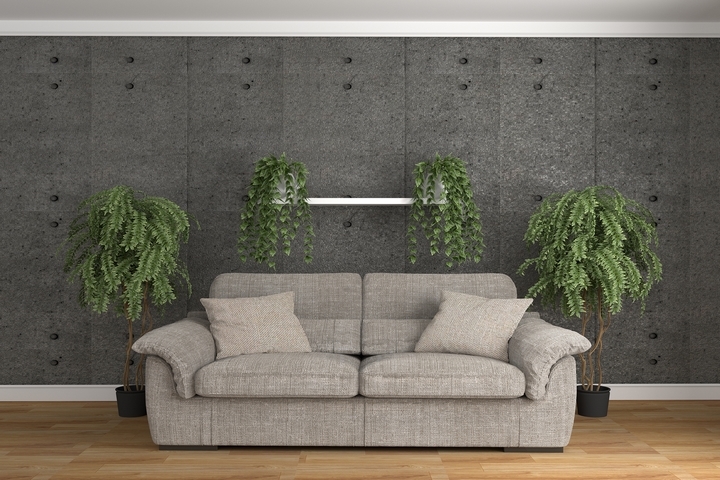 Loveseats are two-person sofas are fantastic family room furniture ideas. They provide additional seating, complete the living room set and are visually appealing. You can style them with decorative throw pills that match the colours of your room. Most furniture sets have the option of adding in a loveseat rather than a single chair. This is something to consider if you're buying a smaller sofa or if you know you'll need the additional seating.
3. Chairs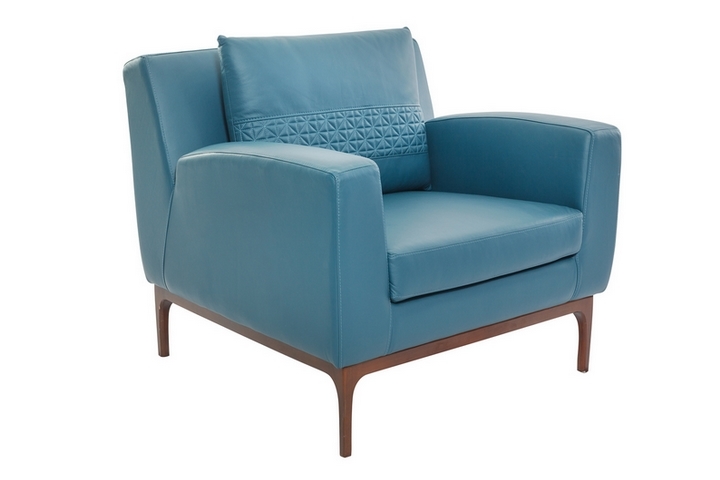 Like loveseats, most furniture sets allow you to purchase matching chairs. These types of new or used furniture can be purchased on their own or in pairs. They can be arranged next to each other, or on opposite ends of your sofa. They provide a great place to just sink into and take some weight off. Like loveseats, you can add some decorative throw pillows to your chairs to add in some extra colour and tie everything together.
4. Fun Seating Area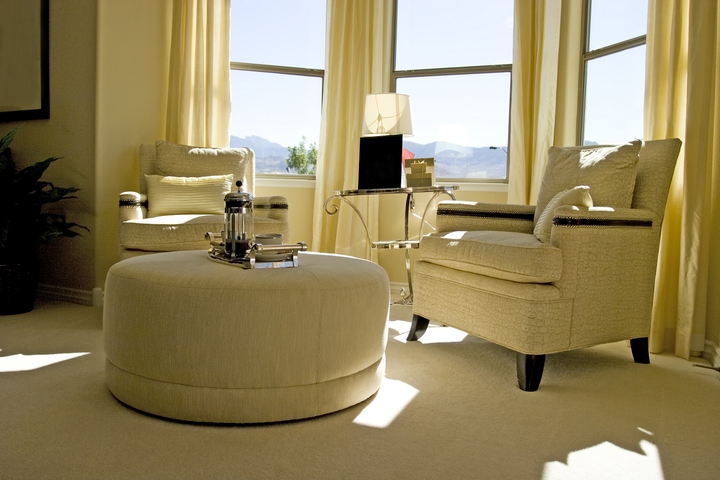 You can create a fun seating area in your family room by purchasing different types of chairs in different colours and changing up the types of seating you have, like beanbag chairs and poufs. There's no rule that all your furniture needs to be the same type or that it all needs to match. Today there are many different types of seating that come in many different funky colours. Think about what appeals to you, which colours you like, and which type of seating will get the most use. The possibilities are endless!
5. Bar Area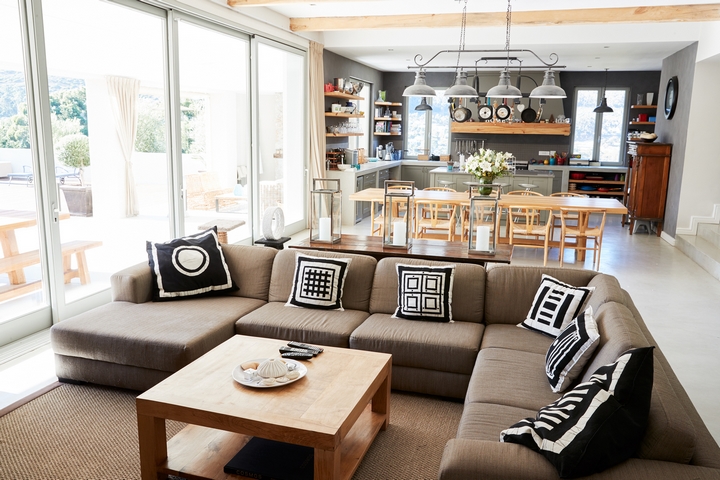 Adding a small bar area to your family room always creates a fun look. You can DIY the bar yourself using reclaimed wood, for example, or have a professional install it. Having your own bar allows you to showcase your alcohol bottles and glasses in a fun area. Having a bar area in your family room is great for entertaining since you don't have to run back and forth to the kitchen. Your bar area is sure to wow your guests!
6. Game Area
Who doesn't love games? Games are the perfect activity for a family room, especially if you have kids or you just love playing games. Purchase a table and some shelving and create the perfect game area in one corner of your family room. This will not only be a great area for playing games and entertaining, but will serve as storage and display for all your games.
7. Kid Play Area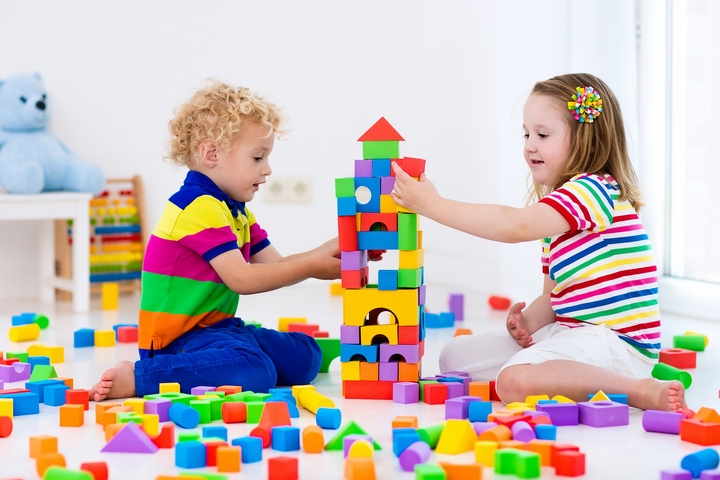 Nothing says "family room" more than a kid play area! By designating one area of your family room to your children, it will hopefully help you contain all the toys to one area. You can participate in playtime or keep an eye on your kids while they play from your sofa. Things like small tents and pillows are fun family room furniture ideas for creating a cozy kid play area.
8. Styled Shelves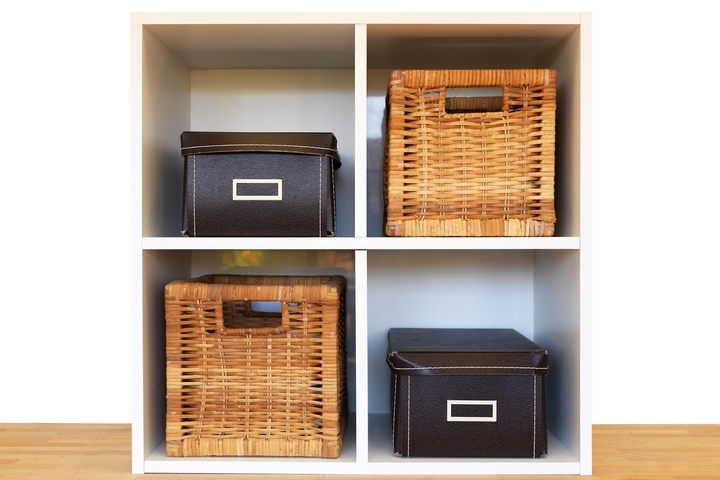 Styled shelves are all the rage today. There are many different options on how you can style your shelves. Pinterest and YouTube are filled with style ideas to meet any taste. Some ideas include incorporating collectibles from your travels along with your books, including plants, globes, vases, and souvenirs. Anything goes when it comes to decorating shelves!
9. Reading Nook
Create a reading nook by placing a comfortable chair in a corner with a floor lamp, a nice plush rug, and a side table. This will make the perfect spot to cuddle up with a good book and a cup of tea or coffee.
The possibilities are truly endless when it comes to furniture ideas for your family room. Whether you love to read, play with the kids or entertain, these nine ideas are sure to include something for everyone.