Fine dining is an art, and aims to please both the mouth and the eyes – taste is important, but presentation is key. Dishes in fine dining can be very minimalistic, taking some of the most simplistic recipes and bringing out their best qualities. Other fine dining dishes may be made with rare ingredients or unique flavour combinations.
Do you know what you will be ordering yet? If you need a little guidance, here are the top ten fine dining dishes to try in restaurants:
1. Hors d'oeuvres – Canapés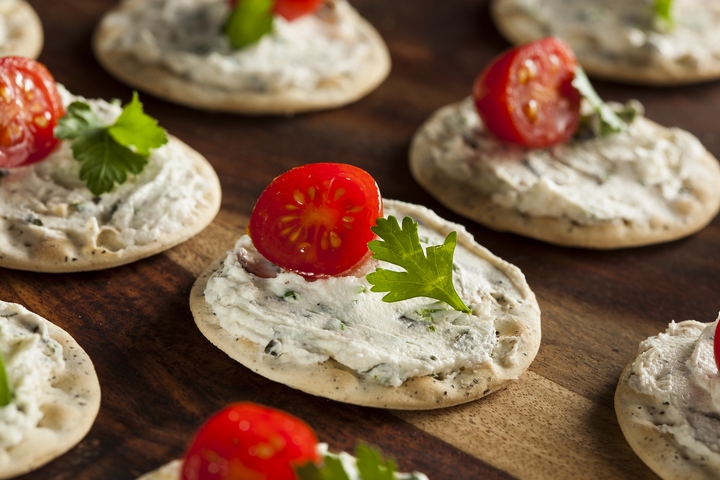 Served during a cocktail hour, before the guests have settled, in fine dining the hors d'oeuvres are the first item to be served. They are typically small, single-bite items that can be eaten without utensils.
A canapé follows the general rule of a base topped with a spread, a main item, and a garnish. The possibilities are endless. One popular canapé recipe is rye bread or rye crackers with cream cheese and smoked salmon, garnished with dill.
2. Amuse bouche – Salmon tartare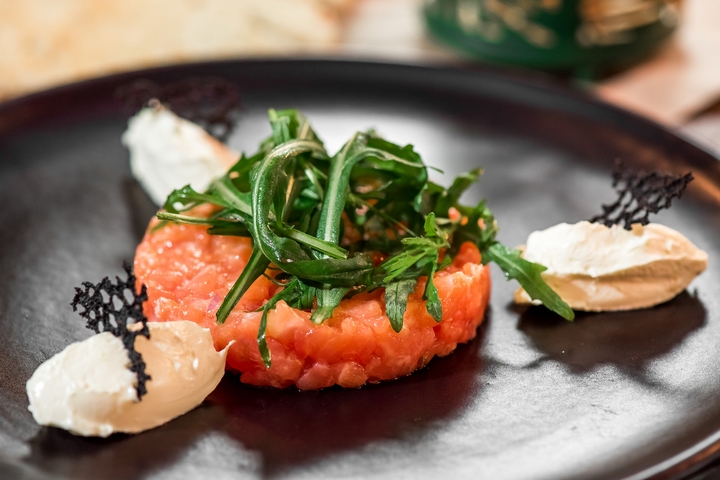 The amuse bouche (also known as the palate pleaser) is the first official course of a fine dining experience. It prepares and teases the palate for the meal to come.
Salmon tartare is a popular amuse bouche. Guests would typically receive a very small portion, perhaps just a tablespoon. These fine dining dishes may be placed on top of a cracker or other item to make it easier to eat, and can be garnished with herbs or even caviar.
3. Soup – Vichyssoise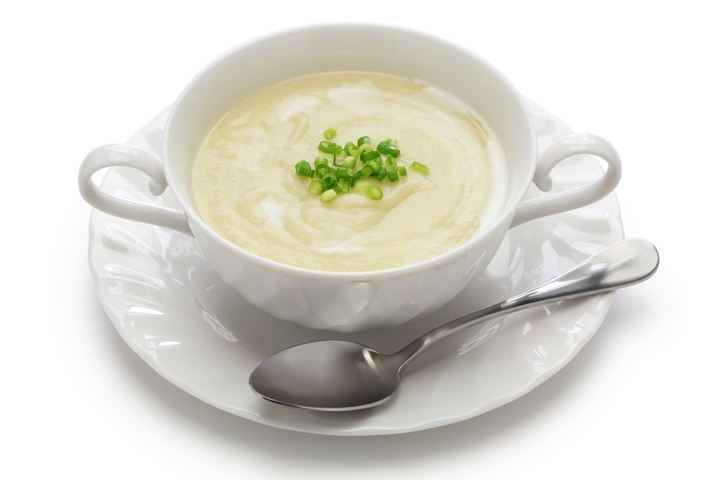 Soups in fine dining are most often puréed, it helps to avoid giving guests too much to eat early on in the meal and having them fill up.
Vichyssoise is a traditional soup made primarily from leek and potato. It is typically very thick and creamy, and is usually a soup served cold. However, some people prefer it heated and so it may be served this way as well.
4. Appetizer – Prosciutto and figs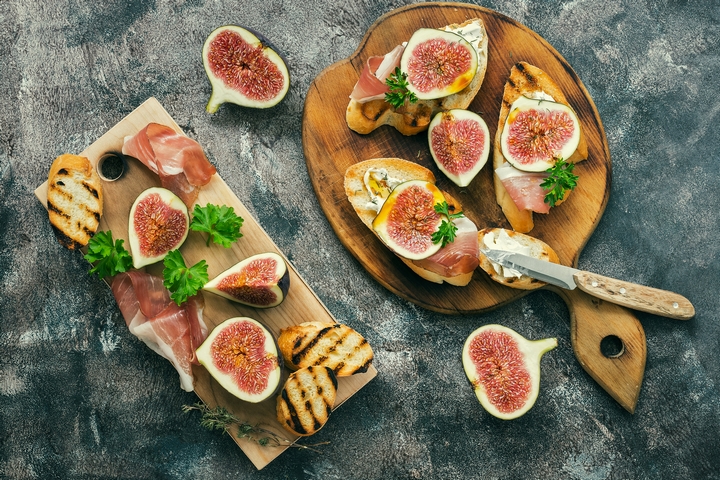 The appetizer is quite simply another introduction to the main dish. It will be slightly larger than the amuse bouche and the hors d'oeuvres, but still small.
The saltiness of the prosciutto and the sweetness of the fig weave together in the perfect sweet and savoury combination. There are many ways to make this combo unique. Sometimes it is roasted, while other times it is skewered, and bocconcini and basil may be added. Other times it may simply be served raw on its own, or on some kind of cracker or bread. The figs can also be substituted out for cantaloupe.
5. Salad – Beet salad
The salad is typically any combination of raw vegetables with some kind of vinaigrette or dressing. Cheese, nuts, or fruit may also be added.
Beets are a common ingredient in fine dining salads. These fine dining dishes are often paired with goat cheese and walnuts with spinach or arugula. Salads are very easy to make variations with, and so there are endless combinations that can be made. Since beets tend to have a bitter, earthy taste, they may be paired in a salad with something sweet, like apples or pears.
6. Fish – Grilled salmon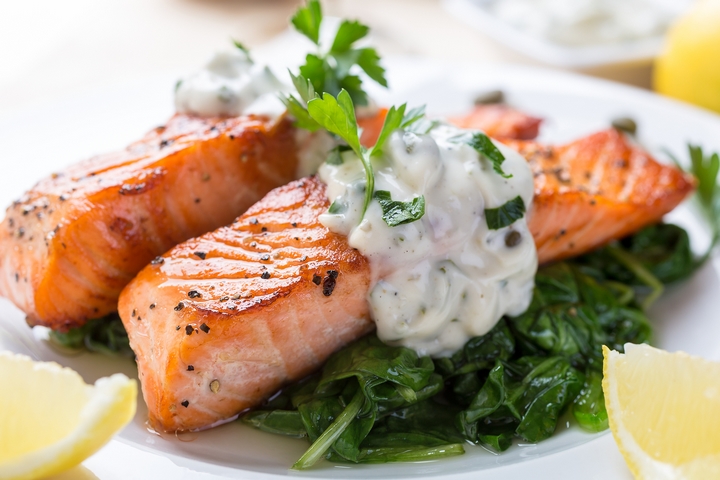 Fish is served before the first main course in a full course meal with nine or more courses. It is meant to introduce a light protein before the main dish.
Grilled salmon is a light but flavourful fish, and can be flavoured in a variety of ways. Often, soy sauce is used as a marinade for grilled salmon being served as the fish course in a full course meal.
7. First main course – White meat
In a full course meal with 12 courses, there will be a first main course and a second main course. If this is the case, the first main course will likely be a white meat like chicken, turkey, or duck. However, if there are fewer courses in the meal, there will only be one main course and the meat can be either red or white.
8. Palate cleanser – Sorbet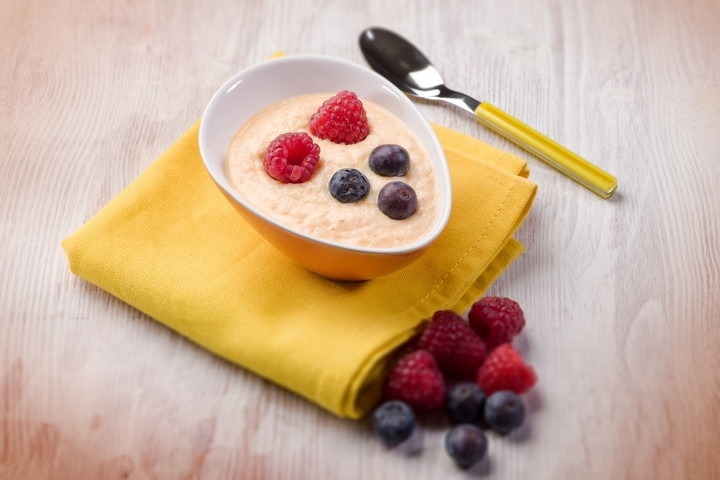 A sorbet, or sometimes a punch of some kind, is served between the first and second main course of a meal. These fine dining dishes are meant to cleanse the palate to prepare it for new flavours. The sorbet is usually flavoured with lemon, mint, or melon.
9. Second main course – Red meat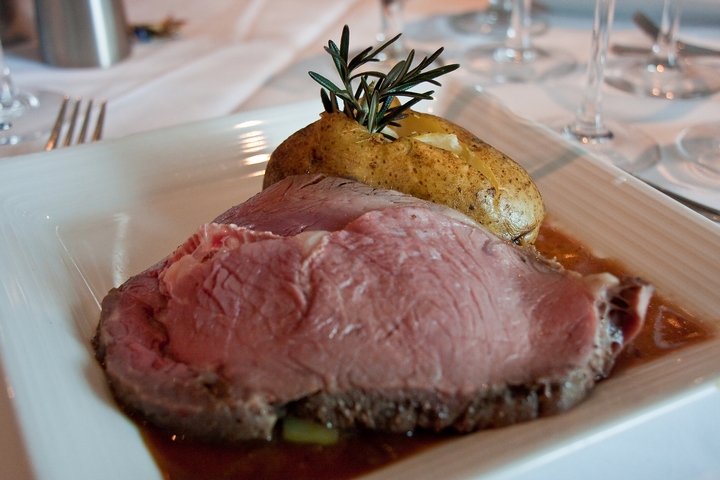 If the meal has two main courses, the second one is typically red meat. This includes venison, lamb, and beef, and may include a small portion of potato and/or vegetable. A typical meal served for a main course (if the meal only has one main course) or a second main course are venison medallions cooked with herbs.
10. Dessert – Mille-feuille cake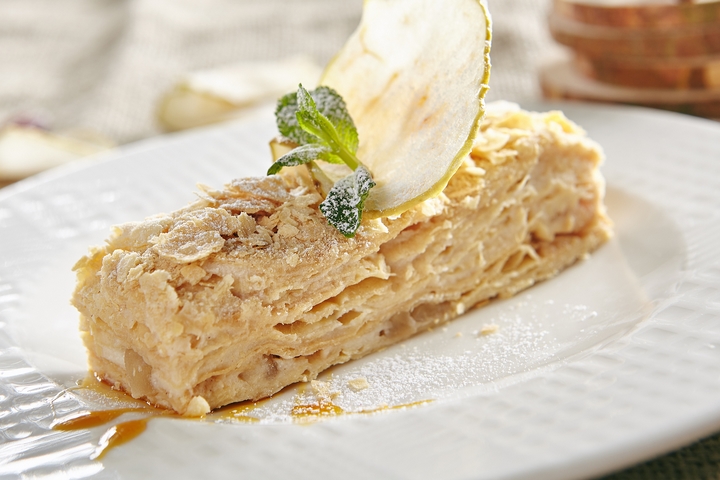 To complete a decadent meal, a decadent dessert must be served. The dessert does not have to be chocolatey, but it is typically richer and sweeter in flavour. It is also normally served with a dessert wine, like a port.
A mille-feuille cake is a good example of a dessert that would be served during a fine dining experience.