The summer is upon us and wedding season is in full swing. With so many new and innovative ways to make a wedding celebration stand out, it can be hard to know where to start. Sometimes, it is a return to the basics that ends up creating a truly memorable day, especially when it comes to wedding foods.
Regardless of what else might be going on, you can be sure that everyone in attendance is going to remember the food. Here are 12 delicious wedding finger foods that will undoubtedly have guests walk away smiling.
1. Pigs in a blanket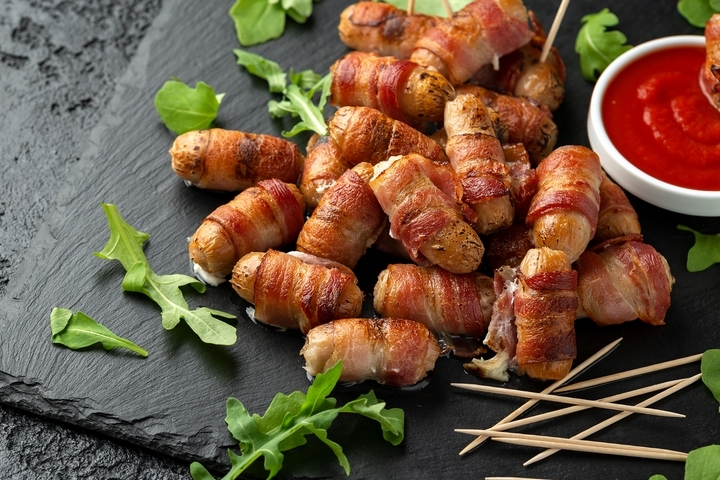 These are a classic wedding catering food for a reason, and also fit in nicely with the current trend of serving comfort food with a classy twist. Especially if you're hosting an outdoor or backyard event, elevated hot dogs will fit seamlessly with the atmosphere and can be as dressed up or dressed down as you like.
2. Tiny cheeseburgers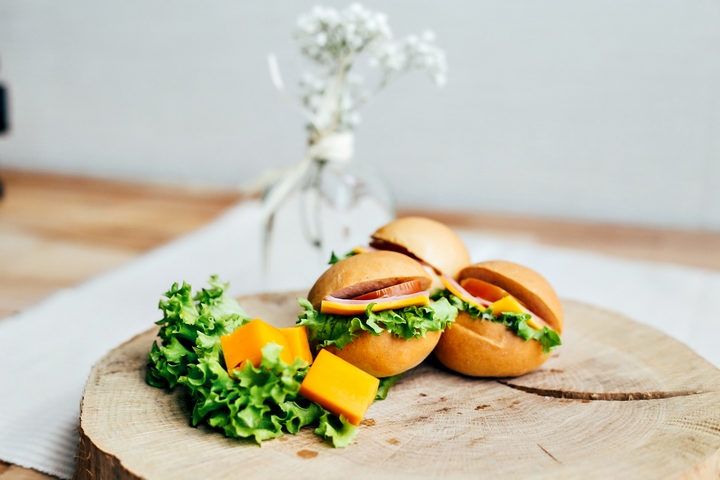 Continuing with the theme of fancy comfort food, tiny cheeseburgers are a welcome addition to any selection of wedding finger foods. Again, you have the option to go all out with upmarket toppings like caramelized onions and blue cheese, or just stick to the classic cheddar and tomato.
It is also easy to offer a selection of vegetarian, or even vegan, burgers to the roundup. You could even have fun with a do-it-yourself burger bar where guests can choose their own toppings.
3. Lobster rolls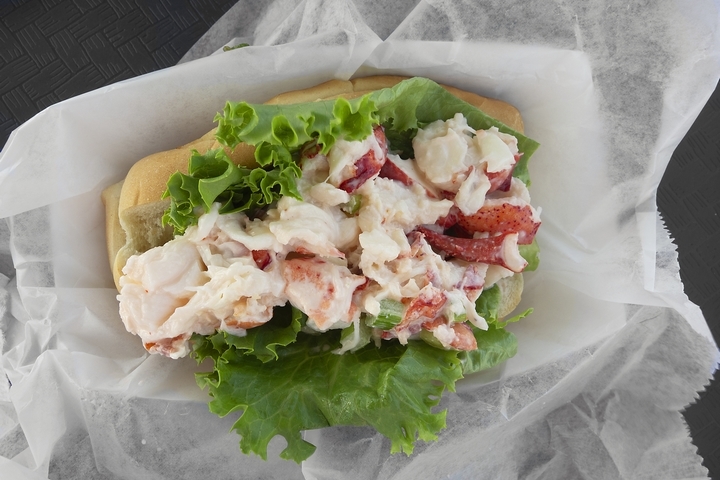 If you live somewhere with easy access to fresh lobster, you can bet that everyone will be thrilled to see lobster rolls on your wedding finger food menu. This alternative is a great way to serve a fancy ingredient like lobster in a fun and accessible way. Much more affordable than serving lobster tail, mini lobster rolls sandwiched together with buttery bread will surely be a favourite.
4. Little pies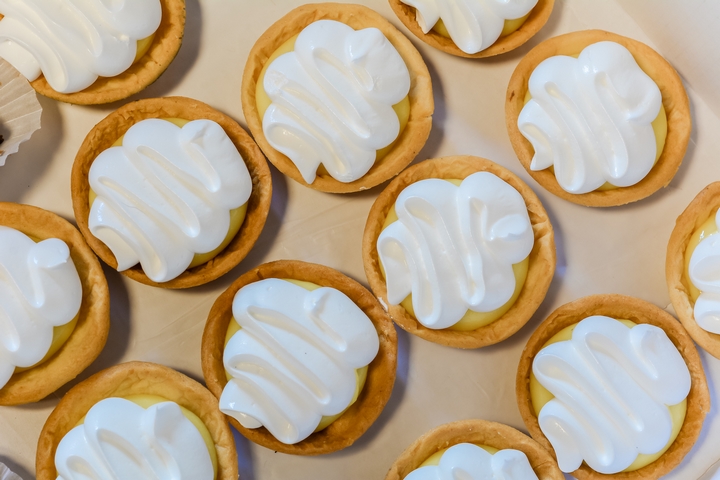 Pies, of both the sweet and savory variety, have become a major trend in recent years and it is easy to understand why. Flaky pastry is the perfect complement to just about any filling and everyone has good memories of homemade pies. Also, tiny bite-sized pies are absolutely adorable and go well with cute wedding ideas.
5. Stuffed potato bites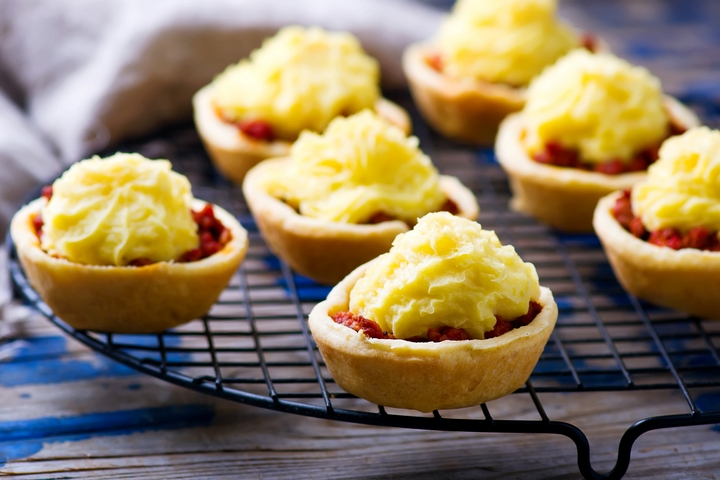 A favourite due to how much flexibility they offer, you can easily turn jacket potatoes into irresistible bites that fit in with any kind of menu. You can go tex-mex with cheese and jalapenos or offer something more refined with capers and parmesan cheese.
6. Goat cheese poppers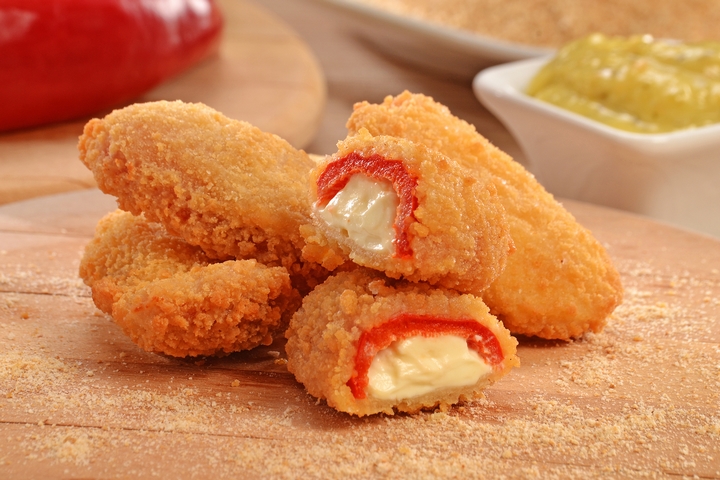 Another great vegetarian option, goat cheese poppers can be served with a drizzle of honey or a variety of dipping sauces. These little treats are perfect served with toothpicks for an easy-to-eat, yet upscale addition to any menu.
7. Strawberry bruschetta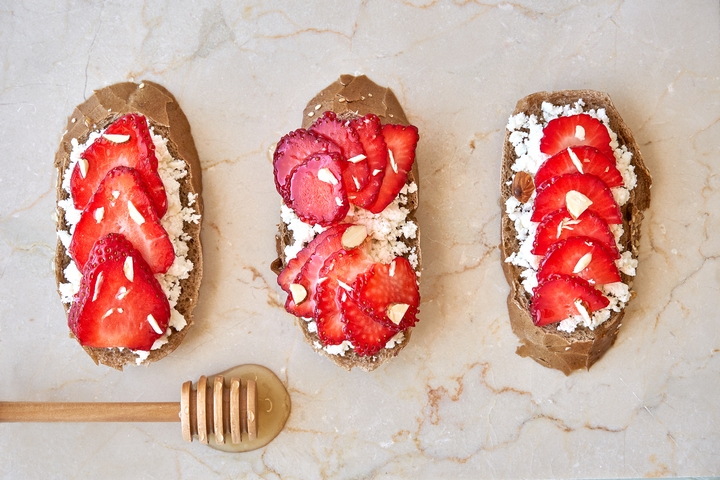 The perfect fresh treat for a festive outdoor wedding, strawberry bruschetta will definitely get everyone talking. Using the beloved seasonal ingredient, strawberries blend great with grape tomatoes, nectarines, and are a naturally pairing with fresh basil or a rich balsamic drizzle. Served upon crisp pieces of baguette, they are visually appealing, fresh, and delicious.
8. Smoked salmon bites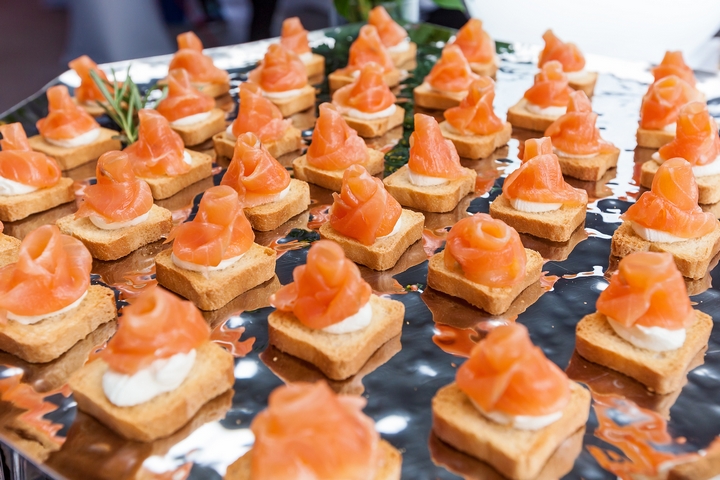 A lot of people go crazy for smoked salmon, and it is easy to understand why these wedding finger foods are so popular. This is another great ingredient that can be fun to play around with. For example, you might decide to go with something traditional and serve it with cream cheese and capers on mini bagels.
You could also take a lighter route and serve it on cucumber slices adorned with fresh dill. Regardless, smoked salmon will undoubtedly be appreciated as part of any wedding finger food lineup.
9. Melon and prosciutto skewers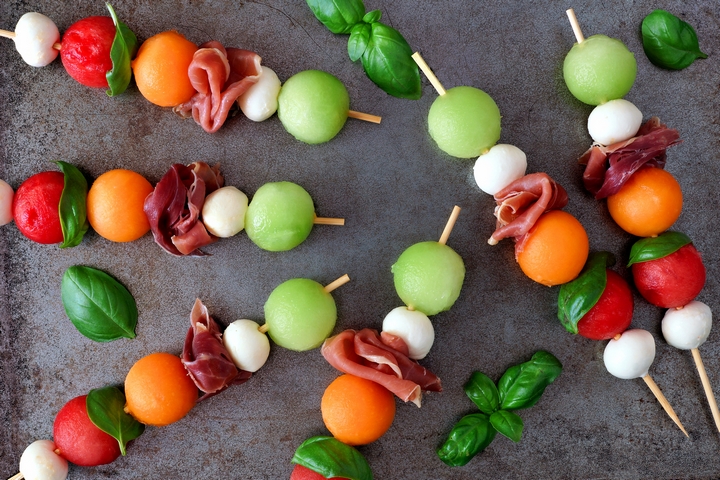 A match made in heaven, these are so easy simple to serve and are always a crowd favourite. The salty cured meat is offset perfectly by the fresh melon, creating the stuff that sweet/savoury dreams are made of.
10. Mini cupcakes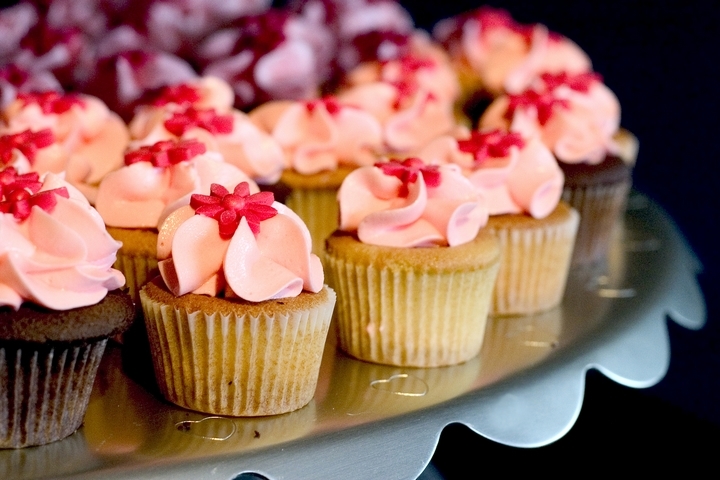 Of course, you can't forget about dessert. Even if you plan to have a full wedding cake available, it is also nice to present guests with an alternative selection of smaller sweet treats to sample. Mini cupcakes are adorable, festive, and can be used as a way to add fun colours to any dessert table. You can offer different flavours and even have a sprinkle bar available for the young (or young at heart) to decorate their own cupcake.
11. Brownie balls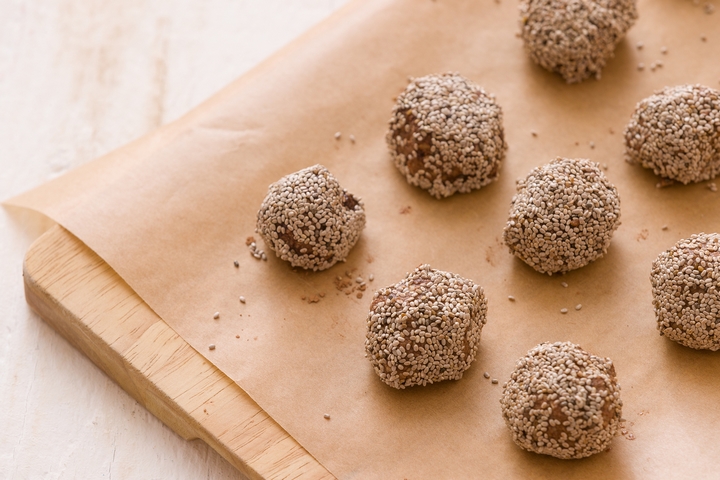 Everyone loves a rich, chewy brownie, but often a big piece of one can prove to be pretty filling and a little too much chocolatey goodness. By offering these beloved sweets in a bite-sized format, guests can sample a taste with a toothpick while still having room for everything else.
12. Peaches and cream cups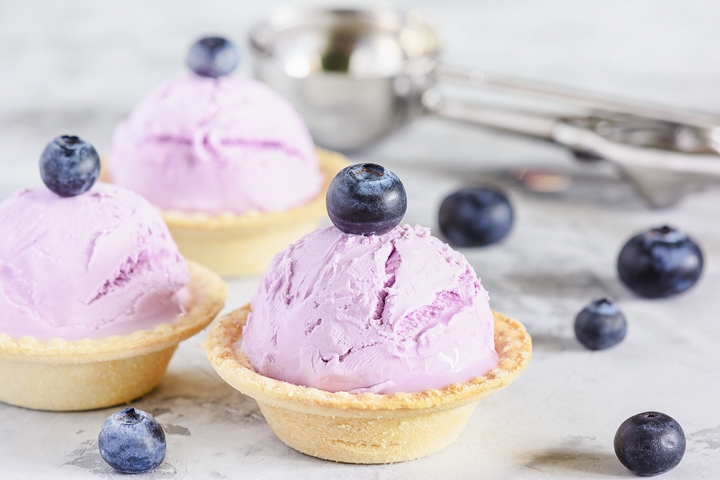 Served in mini cups or dishes, this irresistible combination is pretty, delicious, and light. Especially if fresh peaches are readily available, your wedding guests will no doubt be glad you treated them to this special summer dessert.