Recycling has come a long way over the last decade. As more residential and commercial places develop positive environmental strategies to reuse, reduce and recycle as much as possible, the containers used to collect these eco-friendly products have also changed to meet the continued needs of the places that use them.
Recycling bins are no longer a standard shape, size, or colour. Today, they are designed to fit the space, purpose, and decor of each interior and exterior facility. The different types of collection containers include:
1. Indoor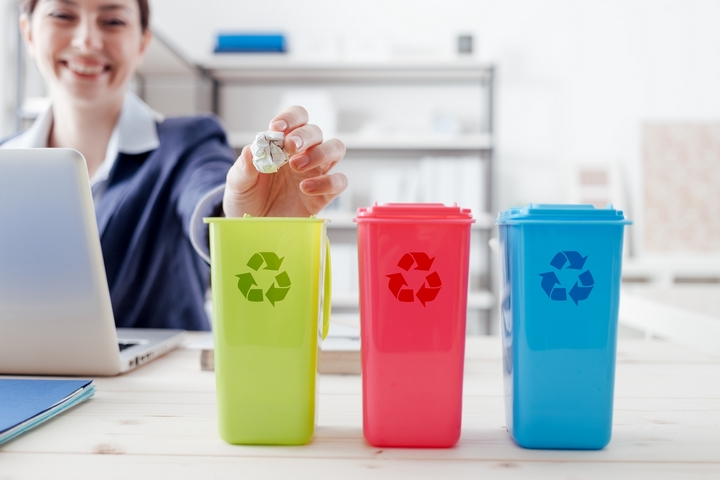 For homes and businesses that require depots inside their building, interior crates are made to collect paper, cans, glass, office supplies, and other reusable materials. Indoor contraptions are made specifically to fit their in-building space.
2. Outdoor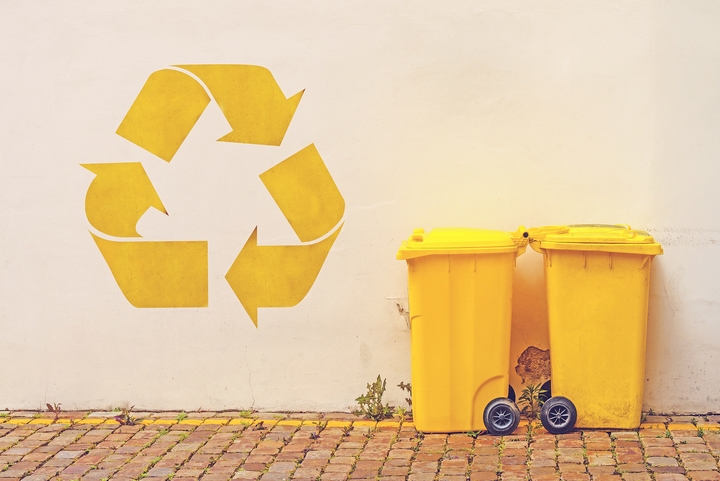 Outside containers are typically bigger and made with more durable fabric to withstand the weather and rough treatment they are regularly exposed to. Exterior recycling bins hold larger items, so they need to withstand the weight of the recyclables in any type of environment.
3. Tray Tops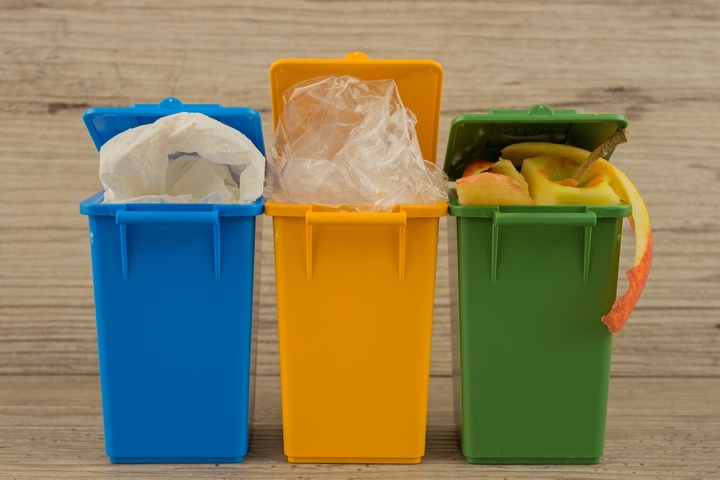 Tray tops are typically seen in food courts or cafeterias. They have openings in the front put to the reusable waste inside the box. and a storage area on top to put trays or other non-recycled items. Tray tops are great models to help keep interior areas clean because they give customers a place to put their non-discarded leftovers instead of leaving them on tables or counters.
4. Wall Mount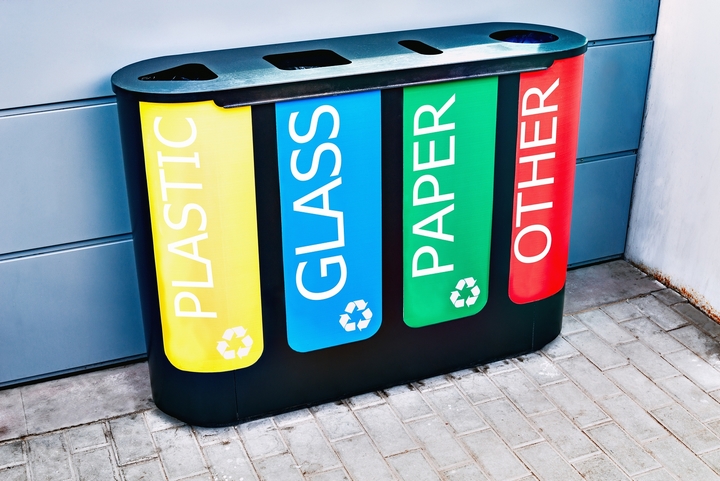 Wall mounted units help save space while keeping floor areas cleaner. These attractive units come in different sizes and shapes to suit the purposes of petite environments. Once the attractive structure is attached to the wall, cleaners can sweep and mop easily and quickly under the structure for a proper clean.
5. Slim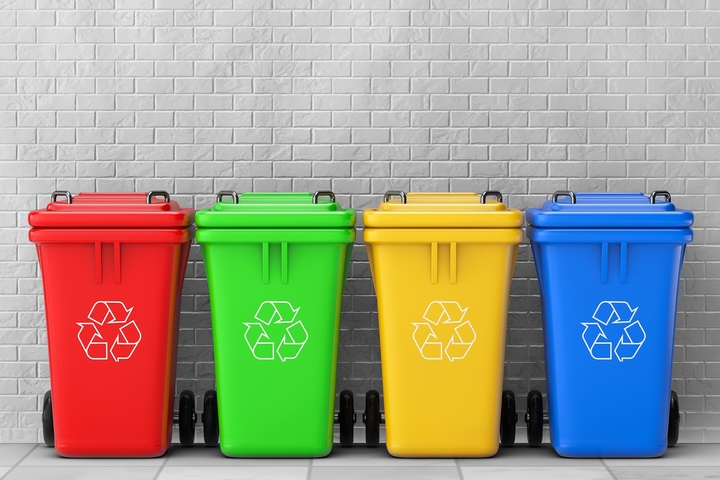 Slim containers are specifically designed for hallways, corridors, or other smaller areas that require a clear, accessible path. The streamlined containers come in different designs and lengths to suit the setup of the space.
6. Compact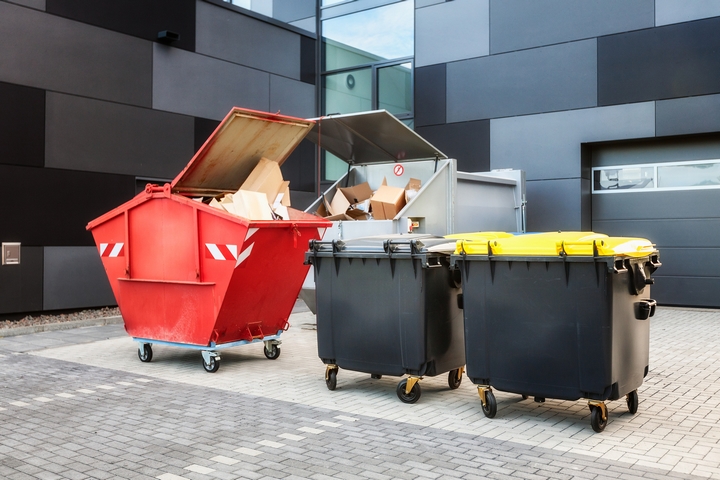 Compact units are made especially for tiny areas like office cubicles, dormitories, apartments, or other small rooms. They maximize recycling while minimizing space usage. Compact recycling bins can be made for corners or against flat wall surfaces.
7. Design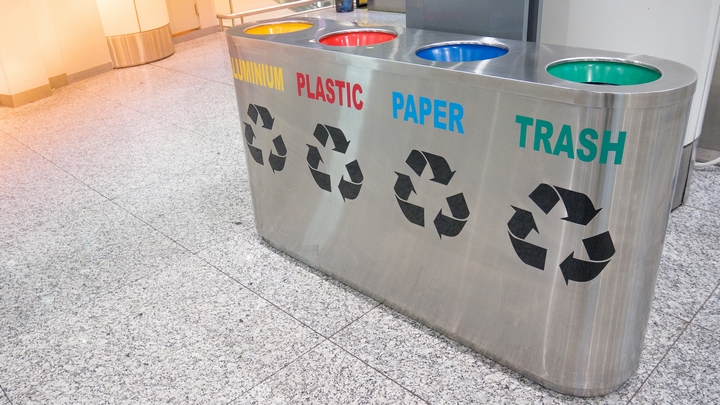 Recycling containers are not made of just one type of material anymore. They are made of many different types of fabrics to suit the needs of the place or industry they inhabit. Some common container materials include steel, stainless steel, aluminum, fiberglass, plastic, and plastic lumber.
8. Stream Units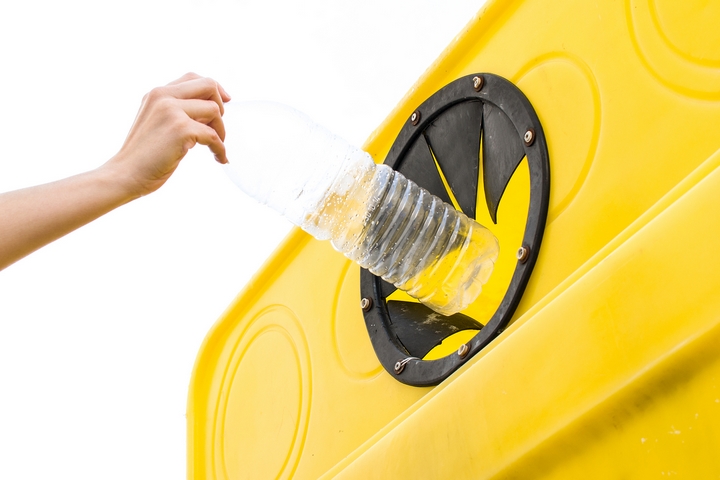 Single stream bins are made with only one area to collect recycled materials. All non-trash materials are put into the one slot and it is then sorted later at a recycling plant.
Multiple stream units have divided compartments, so the reusable waste is separated at time of discard. Multi-streamed units come in different sizes including two, three, four, and five streams, depending on what is recycled and where the box is placed. This type of crate can be made for interior or exterior place. They can come in different styles including floor units, wall mounts, slim bins, or compact containers.
Recycling isn't just a trend, it is a way of life. Personal and corporate places have adopted practices to make sure that as much equipment as possible is sent to plants where it can be broken down and reused for other essentials. Since the demand to recycle has grown so significantly, the containers to put the waste in has also evolved, making them more attractive and functional for their environment.